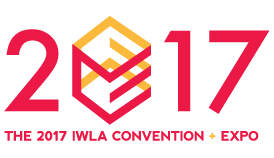 Cadre Technologies is excited to be exhibiting at the 2017 IWLA Convention and Expo March 19 – 21, 2017 in Palm Springs, CA. The IWLA Convention and Expo is where North American warehouse logistics leaders gather, make connections, learn, network, and work together for a stronger industry.
And the 2017 event, March 19-21 in Palm Springs, Calif., will attract warehousing professionals from around the globe as members of the International Federation of Warehousing and Logistics Associations (IFWLA) will join IWLA members for a dual meeting.
Strong leadership is essential in any successful company – anywhere in the world. "Leadership that Inspires" is the convention theme and sessions and events focus on giving attendees new ideas to motivate employees for continued growth. Registration is open.
Come visit us in booth#203!
To learn more go to http://www.iwla.com/events/the-2017-iwla-convention–expo/.Cadre Technologies is excited to be exhibiting at the 2017 IWLA Convention and Expo