Maximize CPG Efficiency and Accuracy to all Channels
The Consumer Packaged Goods (CPG) market is competitive, vast and diverse. CPG product distribution spans the broad market of direct-to-consumer fulfillment and through dynamic retail channels. Consumer markets are at the leading edge of multichannel logistics and include virtually every vertical product category sold.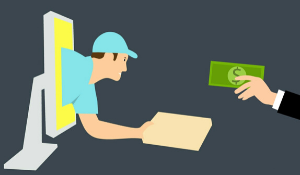 Cadre supports logistics for 3PLs, distributors and online sellers with systems that manage CPG shipments to retail and direct-to-consumer.
Each channel and logistics operation has different requirements for product positioning in the warehouse, picking methods, labeling (parcels, cartons and pallets) and shipping methods. Shipments vary from a single item delivered via multi-carrier parcel, to entire truckloads of pallets delivered to retail distribution centers.
Cadre's WMS and supply chain visibility systems work in very large 3PL and distribution centers as well as in single focused fulfillment operations. In many operations, Cadre customers ship the same SKU in different units of measure from eaches to pallets. Cadre's Warehouse Management System also offers a variety of picking methods and waving depending on the units, priority, shipping location, etc. Organizing the warehouse to accommodate this diversity (velocity, picking methods, shipping types, labeling, etc.) is critical to both efficiency and accuracy.
At the end of the process, getting the right product to the customer, on time, is the objective.
Key Functions for eCommerce Fulfillment:
Multiple unit-of-measure per SKU
Flexible location management and slotting
Parcel and LTL shipping support
Compliant labeling for retail and parcel shipping
Product visibility and tracking
Contact us today to learn more about how Cadre can streamline your warehouse.