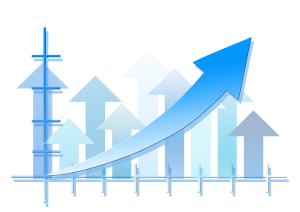 Two reports illustrate how global 3PL market remains strong
A new report shows that the global third-party logistics market will likely exceed $1.1 trillion in five years.
The report, by the Milwaukee-based supply chain market research firm Armstrong & Associates, shows that the global 3PL market generated just over $800 billion in 2016 and will reach $1.1 trillion in 2022. Global logistics costs were at $8.2 trillion last year; those are expected to surpass $11.1 trillion five years from now.
Armstrong reports that the largest logistics region in the world is Asia-Pacific, which accounts for 39 percent of total global logistics costs and 38 percent of total global 3PL revenues. Its growth rate for both will expand at 8 percent a year through 2022. China is largely responsible for driving logistics demand upward, representing more than $1.7 trillion, followed by Europe and the U.S.
An increase in domestic consumption within Asia-Pacific is shifting services away from export-related activity and toward supporting intraregional ground distribution involving warehousing and distribution as well as cross-border transportation management services. In past years, growth was attributed primarily to outsourcing and offshoring manufacturing from wealthier nations.
Ecommerce is another strong driver. Even though it represents just 5 percent of the market, its growth is outpacing the total market. Armstrong says that its market share will increase to 72 percent of total revenues by 2020.
Armstrong suggests that U.S. firms that don't operate outside North America should find ways to leverage operational strengths through acquisition, which will help them enlarge their global footprint. Partnering with companies already in the region will help them when navigating languages, cultures, currencies, and other factors involved in foreign markets.
Another 3PL survey, this one from Penn State University released last week, shows that total logistics expenditures as a percentage of sales revenues has increased, reaching 11 percent, up slightly from the previous year. Last year, the percentage of transportation spend managed by 3PLs increased to 55 percent, just 2 percent more from the previous year. The percentage of warehouse spend by shippers managed by 3PLs remained unchanged.
Other highlights include:
Sixty-one percent of shippers say they are increasing their outsourced logistics services this year, up from 58 percent last year. However, 28 percent of shippers say they plan to insource many of their logistics services, which is slightly higher than the 26 percent the previous year.
Fifty-three of 3PL users say they are reducing or consolidating the number of 3PLs they use, compared to 47 percent the previous year.
Nearly all (92 percent) of shippers say that their relationships with 3PLs have been successful.
Are you on the "right side" of consolidation like the majority of respondents in this survey? How has it helped your business?